An Excursion to Long Island from Cape Clear Island
Turas go hInis Fada ó Oileán Chléire
Sunday 14th saw a group from Cape Clear Island embark on the first ever direct excursion by Cape Clear Ferries to Long Island. This was part of the Féile Ealaíona 2022. See more at Ealaíon i gCléire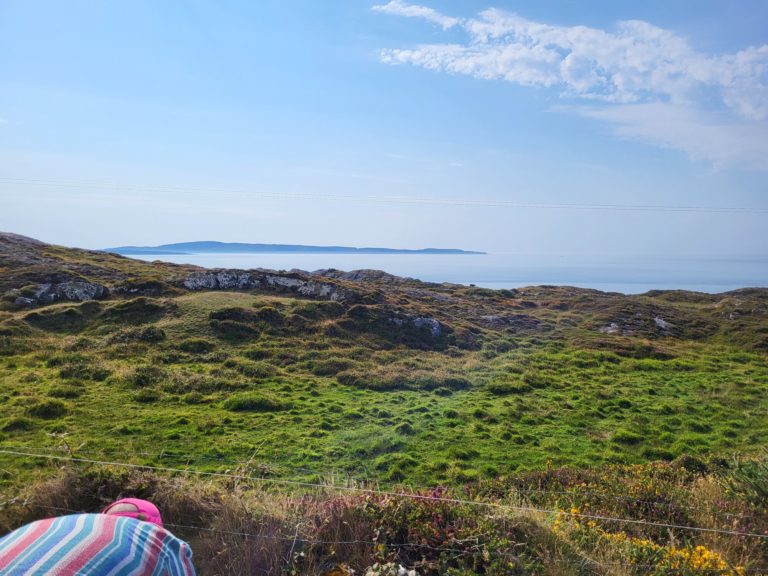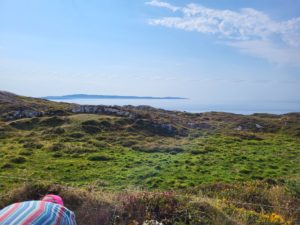 Local Assistance in Berthing
This trip would not be possible without the goodwill of the local seafaring community.  We appreciate their help in keeping Long Island Pier free for our much larger ferry to operate.
Cuas a Gualainne Spring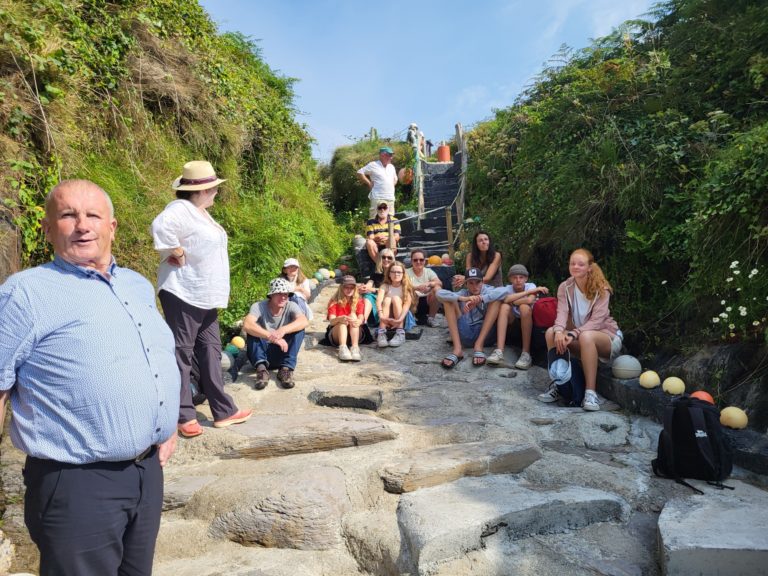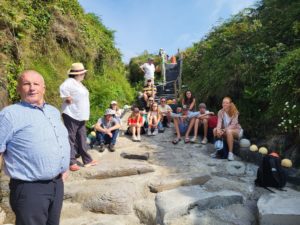 Arriving on Long Island the first destination was the famous Cuas a Gualainne, Cove and freshwater Spring.  This has been creatively restored by local man Joe Whooly.  This spring is famous for its freshness, its purity and that it never runs dry.
Well, that was certainly put to the test because Cape Clear Island is experiencing a severe drought in the current heat wave. But the famous Long Island spring, true to its reputation, is  still flowing strongly.
Certainly this is a remarkable geological feature that is greatly valued by the Long Island Community. The visitors appreciated meeting  Joe himself to hear what inspired his remarkable works. These combine practicality with creativity and are warmly welcoming to anyone visiting the Island.
Joe's motivation was a response to the havoc caused by Storm Orphelia in 2017 . This obliterated the access to the beauty spot. Springing into action almost immediately he spent over a year making very substantial improvements working alone and by hand. His practical but mischievous works exude pride of place, work ethic, kindness to strangers and the self-confident creativity of a true artist.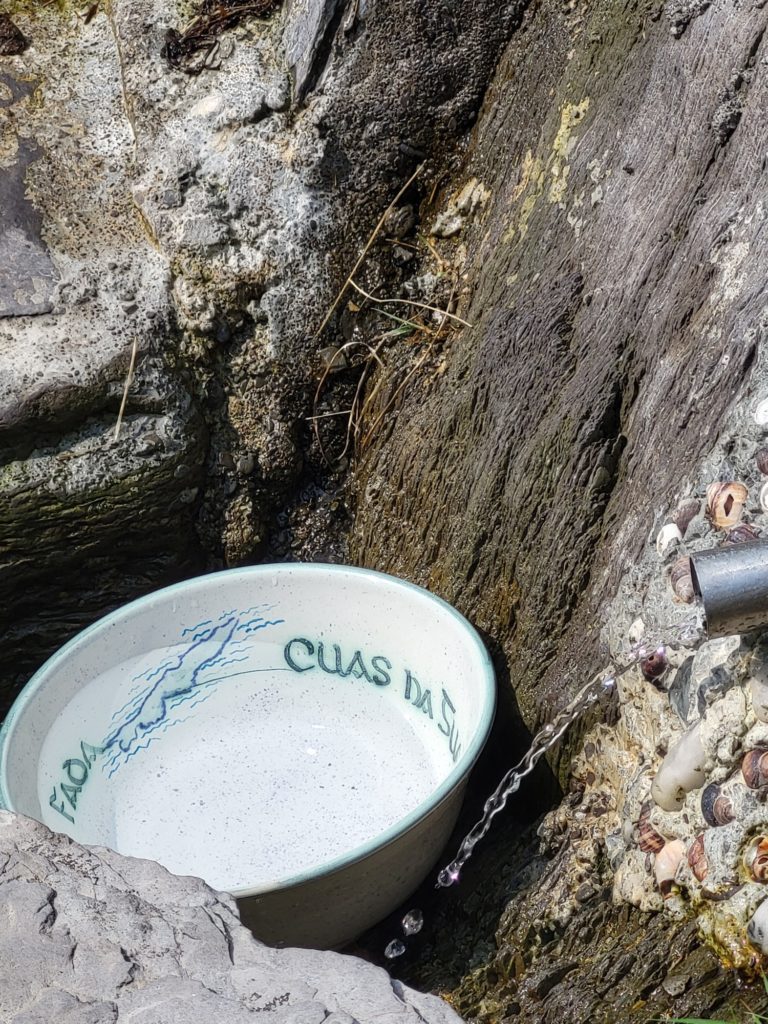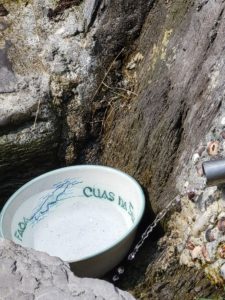 A Gift from Oileán Chléire
The visitors did not come empty handed but instead brought a specially commissioned bowl from well-known Island Potter Catherine Ryan. This features a map of the Island with an arrow leading to the name of the Cove.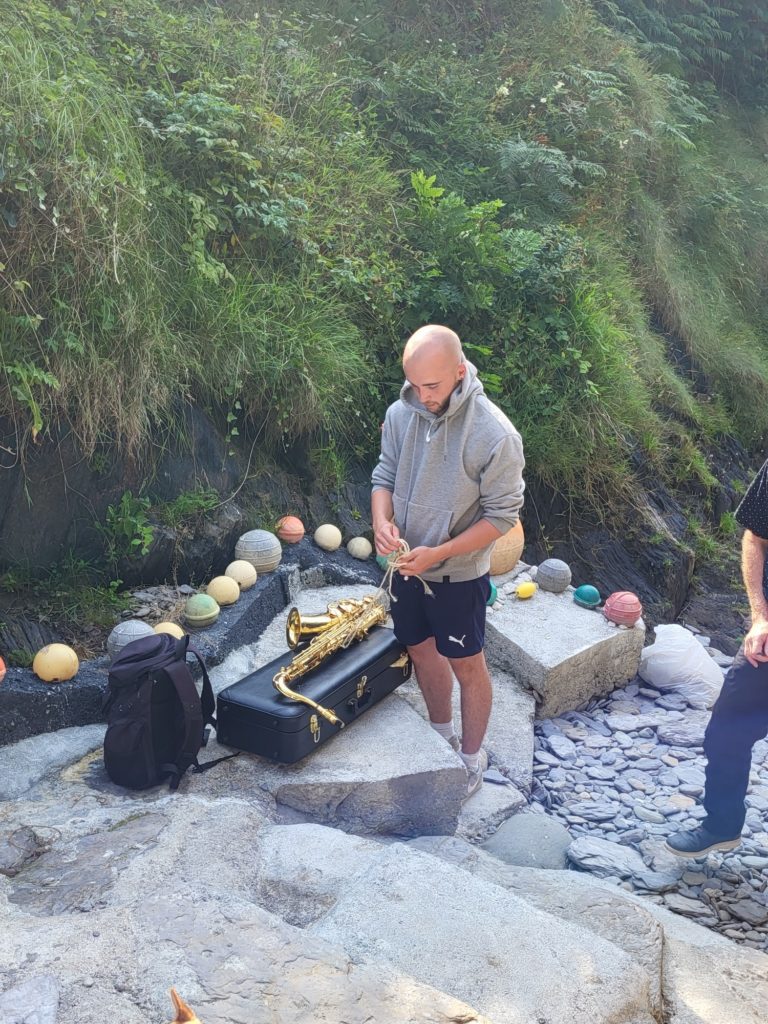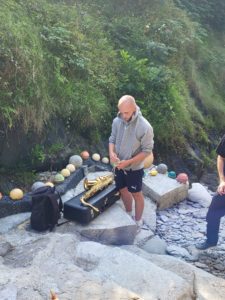 They also included musician Darach Ó Toirne who performed brilliantly on the Saxophone. This was an unforgettable performance in such a unique location. This was followed by songs in Breton and Irish.
Rare Yellow Horned Poppy
Interestingly even while the group was enjoying these moments that children and other visitors continued to come and go to fill their water bottles at the spring. And one lady, a botanist, pointed towards a very rare flower, currently in bloom on the Island. This is the Yellow Horned Poppy.
There was plenty of time to explore the Island with most of the group heading west to take in the magnificent views towards Goat Islands and Three Castles Head beyond.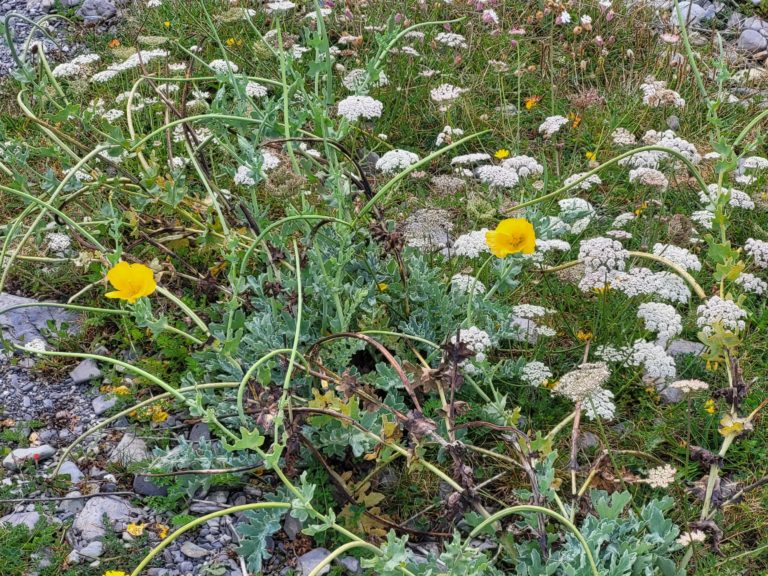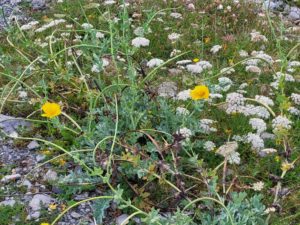 Afternoon Tea, Cake and Savoury Scones
Later some visited the famous Castaway wild camping and café at the eastern end of the Island. All we can say is that if its not on your bucket list to enjoy their famous afternoon tea with savoury scones, then it should be. Let the picture tell its own story.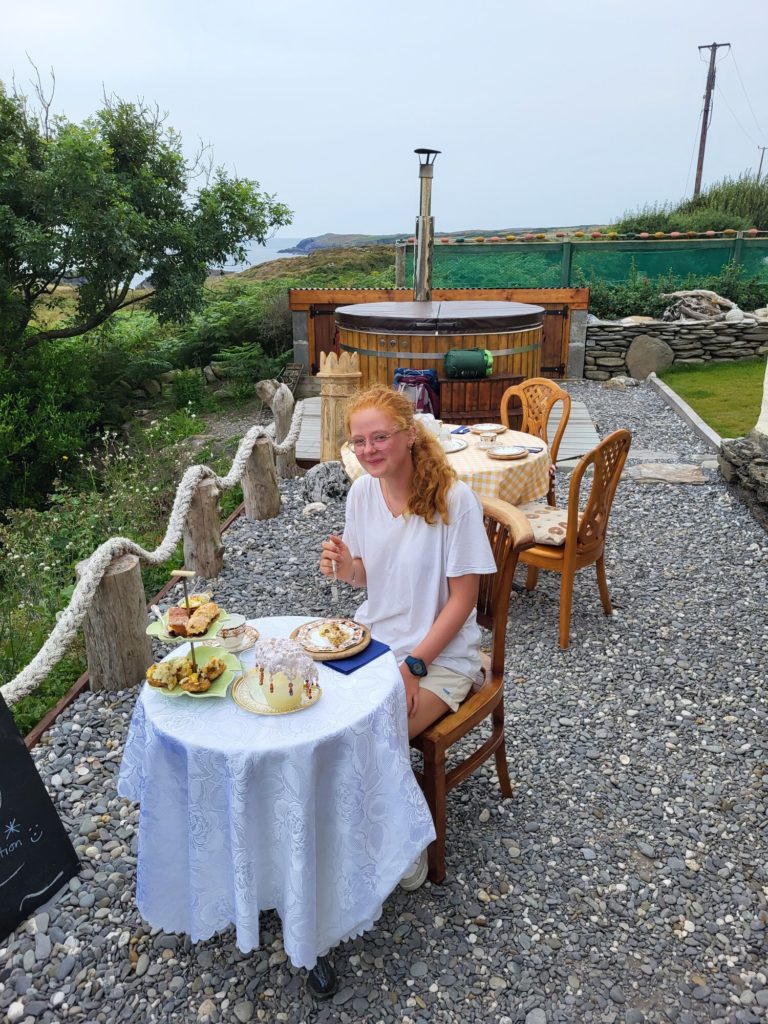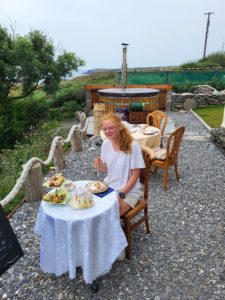 Bhí lá an deas ag gach éinne agus bhíodar ar fad sona sásta ar an slí abhaile arís trathnóna.
Cléire abú. Inis Fada abú.